Our ability to deliver outstanding results for our clients starts with our team of smart, capable security experts.
Ashish Kumar Saxena
Managing Director
An M Tech in Computer Technology from IIT Delhi, CISSP, CISA, MBCI and Fellow of Institution of Electronics and Telecommunication Engineers, Ashish has been trained in Sweden, France and USA with over 37 years of work experience.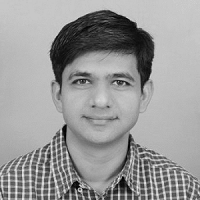 Anshul Saxena
Chief Technical Officer
Anshul is a Bachelor of Engineering from Netaji Subhas Institute of Technology. He later went for MS Information Security to Georgia Institute of Technology, Atlanta, USA. He has a total of 6 years of work experience in Software Development and Security.
Archana Saxena
Director HR & Admin
She is one of the founding directors and looking after HR and Administration. She has 18 years of experience in managing school administration & teaching. She is also managing Akash Memorial Charitable Trust.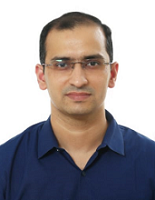 Vivek Verma
AVP, Projects
Vivek, is a Bachelor of Technology in Computer Science from IP University, Delhi. He has a total 12 years of client management experience. He is currently as AVP - Projects. His business relationships span across over 1000 national and international brands.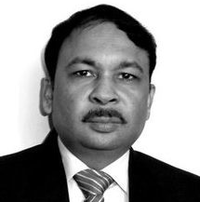 Ravi Chaubey
AVP, Technology
Ravi Chaubey, CISA, is an Information Security Professional. He has over more than a decade experience in Cyber Security Auditing, Network Security Auditing, Vulnerability Assessment, Penetration Testing, ISMS 27001 Implementation, Risk Assessment, Aadhaar Compliance, Bank Information Security Compliance & Cyber Security Training.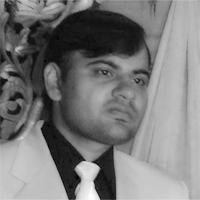 Mukesh Saxena
AVP, Accounts
Mukesh, is a Bachelor of Commerce from Agra University and having more than 10 yrs of post qualification experience . Skilled in Financial Accounting, statutory compliance (Tax laws and Companies act), account finalization and reporting, audits and compliance.
Shreshta Mittal
Sr. Manager, Projects
Shreshta Mittal has over 6 years of client management experience, with a Masters Degree from IIIT, Allahabad. Her business relationships span across over 50 national and international brands.
Yogesh Andlay is Board Member at School of Inspired Leadership, Director at Grow Talent Company Limited, Director at Kritikal Solutions P Ltd and Managing Director at Nucleus Software Engineers P Ltd. He was also President at IIT Delhi Alumni Association, Managing Director at Nucleus Software Exports Ltd.
Ashok Wahie is an Information Security Professional with 25 years of extensive experience in Business Continuity Management based on BS 25999:2007 and ISO 22301(2012), Information Security Management Systems (ISO/IEC 27001:2005) and ISO 27001:2013, Risk Assessment based on ISO/IEC 27005:2008 and ISO 31000, Information Security Audits, Software Projects Management, Enterprise Training and Awareness Management.
Group Captain Umesh Singhal, VSM: An Aeronautical Engineer, specialized in Aircraft and missiles. He has held various appointments in Indian Air Force including Chief Engineering Officer of a Flying Station, Joint Director (Development Missile System/QA Agency) in Integrated Guided Missile Development Project (IGMDP) and Director (Projects) at Air HQ. Recipient of VishistSeva Medal from the President of India.